Production Manager
v1611781

RESPONSIBILITIES:
·         Ensure the technological development and standardization of projects, operations, and processes of the manufacturing site;
·         Guarantee the achievement of production, quality and goals established by the company's management;
·         Support investigations of causes of non-compliance and customer complaints detected in the product or process;
·         Ensure low material loss rates and minimize the cost of purchasing through process development, optimization of negotiation in the commercial conditions and qualification of suppliers;
·         Practice and contribute to the dissemination of the policies of Quality and Health, Food Safety, Environment and Work Safety;
·         Manage the people inherent to the Production areas;
·         Maintain compliance with local and / or federal food safety regulations and Food Safety certifier.
QUALIFICATIONS:
·         Bachelor's Degree in Engineering, preferably Food, Chemistry, Production, Mechanics;
·         Experience in team leadership, working in the industry, preferably Food, Process and procedures, continuous improvement, Capex and Projects
·         Fluent English;;
·         Intermediate Microsoft Excel skill level;
·         Ensure a safe, healthy and positive environment, lead by example;
·         Ownership of the complete area performance: Production, Quality and Maintenance of part of the site besides budget and strategic initiatives;
·         Optimize Lead a team of multiskilled coordinators and focus on performance and improvements;
·         Support the goals of the Plant/Site Manager;
·         Solid knowledge in regulatory standards, good manufacturing practices, HACCP and Food Safety Certification Standard.
·         Ability to work with all organizational levels, and to influence actions and negotiate outcomes.
·         Manage stakeholder relationships and execute regional and corporate projects including legal compliance and risk management.
·         Develop skills and talents of the team through performance and development management.
KEY SUPPORTING COMPETENCIES:
·         Proactive, creative, and independent with an extreme attention to detail;
·         Strong management, leadership and organizational skills;
·         Collaborative team player able to integrate with a diverse team;
·         Diligent work ethic with a desire to expand skill set while consistently learning;
·         Ability to multi-task, work under pressure, meet deadlines;
·         Motivating Others;
·         Process Management;
·         Communication skills - ability to guide, persuade and influence others through effective communication and diplomacy.
---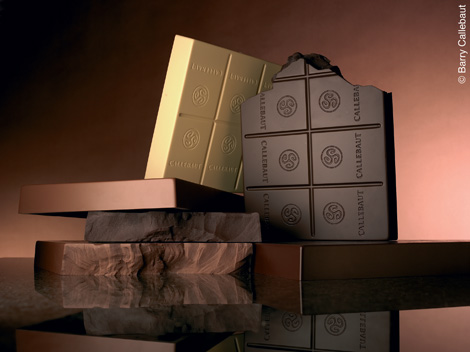 Barry Callebaut is the world's leading manufacturer of high-quality chocolate and cocoa products. Barry Callebaut represents more than 10,000 employees operating out of more than 30 countries and annual sales of about US$6.8 billion. We are the global leader in chocolate and cocoa innovations and provide a comprehensive range of services in the fields of product development, processing, training and marketing. The company's headquarters in Brazil are located in São Paulo and we operate 2 Cocoa plants in Bahia and 1 Chocolate plant in Minas Gerais State.